The Daily Mile™*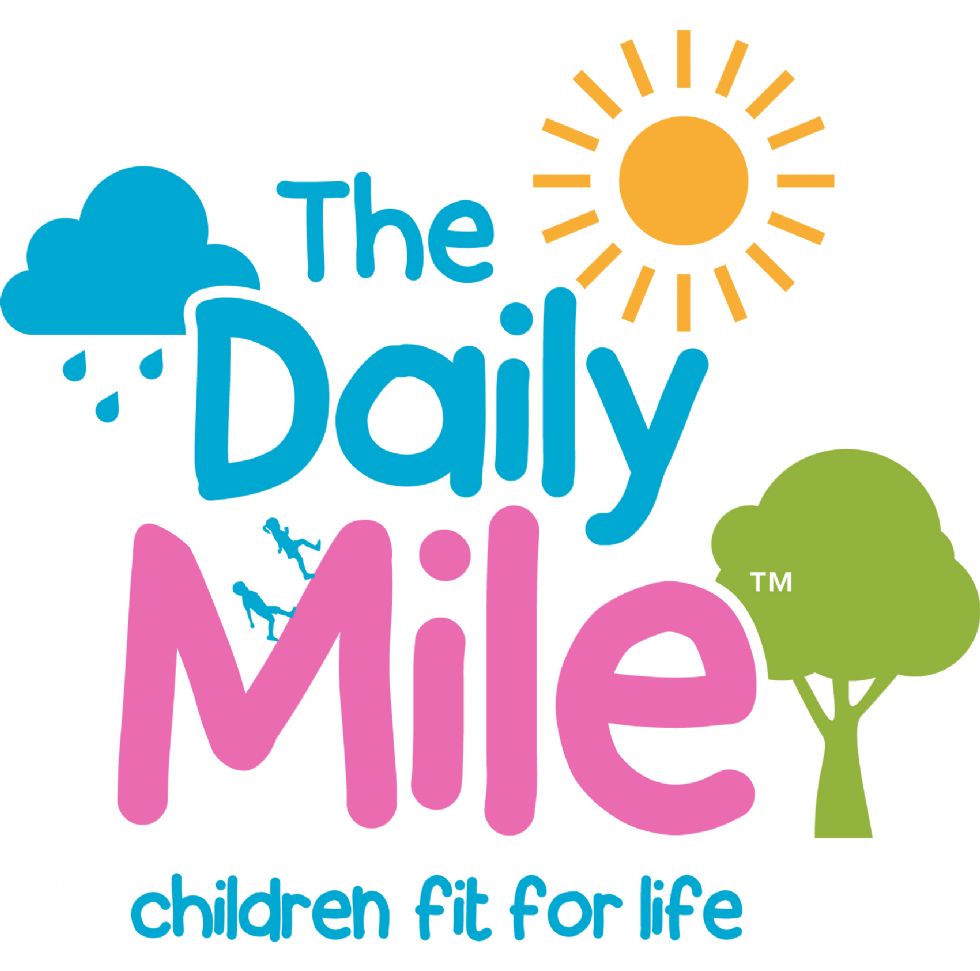 The Daily Mile is simple and free! It aims to get children fit for life and fit for learning by encouraging them to run and jog for 15 minutes every day. It is a physical activity which promotes social, emotional and mental health and wellbeing as well as fitness. It has received support from senior medical educational figures including the CEO of the Royal Society for Public Health.
THE DAILY MILE IS MADE UP OF 10 CORE PRINCIPLES:
1 – QUICK
It takes just 15 minutes. No changing into kit.
2 - FUN
They can chat to their friends as they run enjoying the experience together!
3 - 100%
It's always fully inclusive!
4 - WEATHER
The weather is a benefit, not a barrier. Children enjoy being outside in the different types of weather, connecting with nature and being aware of the seasons.
5 - ROUTE
Our Daily Mile route is on the adventure playground and includes the mound making it particularly fun!
6 - RISK
The Daily Mile is a safe activity and risk assessed.
7 - WHEN TO GO
The Daily Mile happens during curricular time, each class responding flexibly to their needs.
8 - CLOTHES
The children run in their school clothes without changing into kit, putting jackets on if it's cold or damp and taking sweatshirts off if it's warm.
9 - OWN PACE
The children go at their own pace. It's not a walk – able bodied children should aim to run or jog for the full allocated time with only occasional stops to catch their breath, if necessary.
10 - SIMPLE
It should always be social and fun!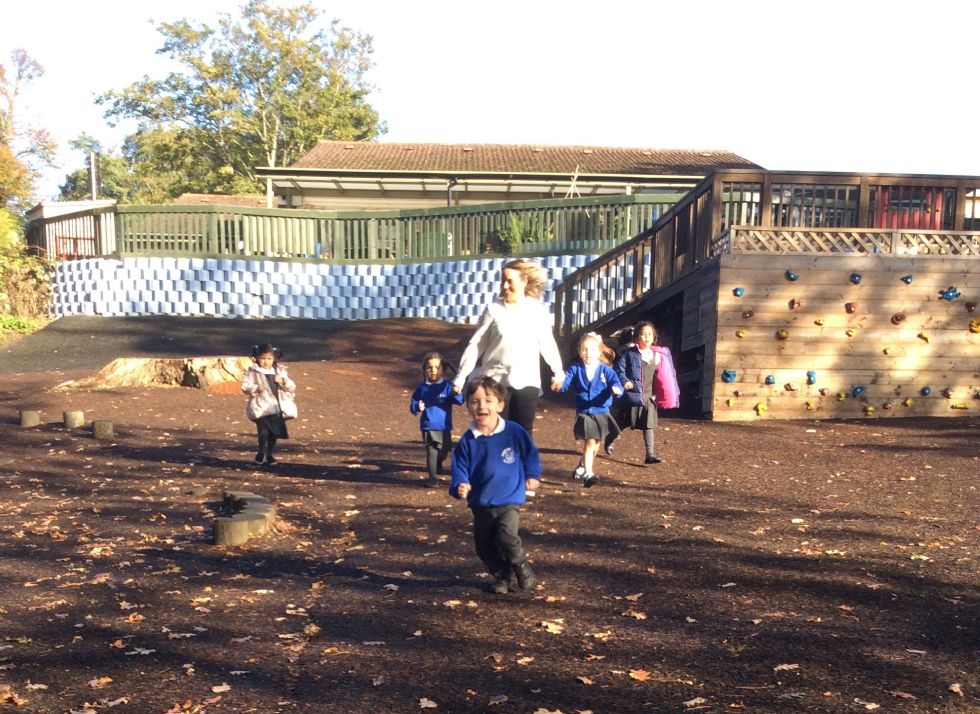 *The Daily Mile logo and 'The Daily Mile' name are trademarks belonging to The Daily Mile Foundation, Hawkslease, Chapel Lane, Lyndhurst. U.K. and are reproduced with permission. All rights reserved.