Elite Athlete Revealed!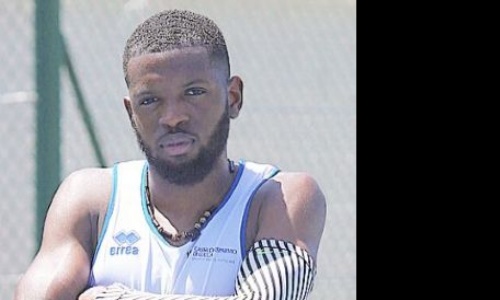 Frederick Afrifa was revealed as the elite athlete visiting the school later this month.
Frederick is an International Sprinter and two time national gold medallist. He was London Schools Champion in 2011, World Youth Relay Champion in 2013, Surrey County Champion 2015 and National Champion 2018. His dream is to one day represent his country at the Olympics. Indeed, his motto is "Never stop dreaming".
Fun facts: his role model is his mum; his top tip for life is ALWAYS try your hardest; his hero is Usain Bolt.
We can't wait to welcome Frederick to our school. The children are very excited and looking forward to a fun afternoon with him.