Diversity and Inclusion in our Library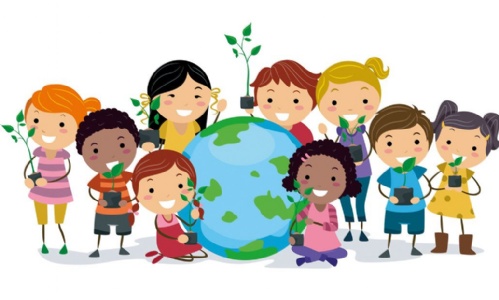 Read Mrs Earl's latest library blog below:
The school will be holding a Diversity and Inclusion Coffee morning this week and I'm proud to be a member of the committee of this group. So it felt appropriate for the focus for this week in the library to be Diversity. It's important for young children to be aware that everyone is unique but should be treated fairly and with respect. Also, it is ideal that every child can feel represented in the books they are exposed to.
Here are my choices for this week:
Rosa Parks - Little People, Big Dreams Series; this book is part of the wonderful "Little People, Big Dreams" series that present biographies of important figures in an approachable and appropriate manner.
Mae Jemison by Mary Nhin. With Year One learning about space this term this is a good choice, as it tells the true story of Mae Jemison. Mae was always being discouraged from her dream of travelling to space, but finally fulfilled it. This is such an inspiring book.
Hello World - Greetings in 43 languages. A simple premise but a great way to discover languages. The pages show illustrations of children with a greeting in different languages (they are written phonetically underneath to aid pronunciation).
Usborne's Children's Picture Atlas. A lovely reference book featuring cities, countries, and geographic sites.
The Family Book by Todd Parr. This colourful book shows examples of all types of families.
Usborne's See Inside World Religions. This lift the flap book features information about different faiths, types of worship and prayer. The presentation encourages the reader to delve deeper into the subject.
What I believe by Alan Brown and Andrew Langley. Another guide for children to explore different religions.
Making it - Artist. This book features an artist called Cherry who has Downs Syndrome. It shows that although her learning journey is different to others she can achieve her goals. She is such a positive role model.
Come and Eat with Us! This is an Oxfam book showing groups of people across the world, bonding over the food they share.
Money around the World. This non- fiction book shows how people around the world make and spend money.
Billy and The Dragon by Nadia Shireen. We have this book at home and it's a regular at bedtime. Brave Billy does all she can to rescue her best friend from a fierce dragon.
Ahmed and the Feather Girl by Jane Ray. This story feels like a fairy tale with universal themes of adventure and hope.
Rastamouse and the Crucial Plan by Michael De Sousa and Genevieve Webster. A fun book filled with great Rhymes and cute characters.
Dad's Favourite Cookie by Gu-Mi Jeong. A stunning book about a girl who is concerned about her hard-working father. She is desperate for him to have a break with the family. It is beautifully illustrated and also features facts about Japan and a conversation with a Japanese girl.
Dave and the Tooth Fairy by Verna Allette Wilkins. A boy comically loses his wobbly tooth when he sneezes and wants to ensure the Tooth Fairy visits. Lots of children can identify with losing teeth at school and will enjoy the magic of the Tooth Fairy appearing.
The Old Woman and the Red Pumpkin by Betsy Bang. Based on a traditional Bengali story, we see a cunning woman who fools the animals that want to eat her.
Whistle for Willie by Ezra Jack Keats. I was not prepared for the inside of this book from its unassuming cover. The artwork is absolutely stunning and shows a boy keen to learn the skill of whistling, so he can make friends with dogs.
Here We Are by Oliver Jeffers. I'll just leave with this quote as it sums up all I'm hoping to show.
"People come in many shapes, sizes and colours. We may all look different, act different
and sound different...but don't be fooled, we are all people."