World Poetry Day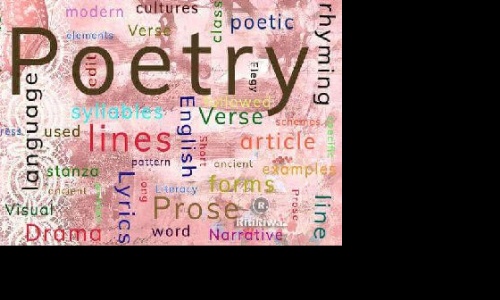 It's World Poetry day on Monday 21st March, so a great opportunity to celebrate Poetry in the library this week.
Here are my choices for poetry books this week:
Poetry Parade. This is a wonderful collection from well known poets including Roger McGough and Ted Hughes. I particularly like "The King's Breakfast" by A.A. Milne as the fast paced rhythm makes it fun to read aloud.
It also features some great tongue twisters.
The Hairy Hamster and Other Pet Poems, compiled by Tony Bradman. This is appealing to children as the animal section in the library is always popular. Goldie, a poem about a guinea pig is very endearing.
Mother Goose Action Rhymes illustrated by Axel Scheffler. These traditional Rhymes, such as Incy Wincy Spider, are accompanied by the signature style of Mr Scheffler - well known for his long time collaboration with Julia Donaldson.
Green Eggs and Ham by Dr Seuss. A classic for good reason as the repetition, rhythm and rhyme make it a memorable read.
Roald Dahl's Revolting Rhymes. Illustrated by Quentin Blake and providing alternative versions of fairy tales. The use of language is wonderful for expanding a child's vocabulary with words such as stupefied and glistening.
A First Poetry Book. A compilation with many different subjects by many different authors such as Spike Milligan. Featuring poems on families, activities and pets there is sure to be something inside for anyone to enjoy.
Animal Verse - Rainforest and Animals by Paul Hess. This gorgeous book is a pleasure to look at and it's simple poems sit comfortably in its pages.
Wiggle and Roar! By Julia Donaldson and Nick Sharratt. A joyful collection with relatable themes such as tickles.
Pet Poems compiled by John Foster. Simple poems describing various pets.
Seaside Poems collected by Jill Bennett. I absolutely love the starfish poem by Valerie Worth.
Under the Moon and Over the Sea, a collection of Caribbean poems edited by John Agard and Grace Nichols. Stunning visuals in this book bringing people, places, history and food to light. "Pineapple" stands out for me.
Michael Rosen's book of Very Silly Poems. This includes some genuinely laugh out loud poems ("I love to do my homework" had me giggling in the library!)