International Women's Day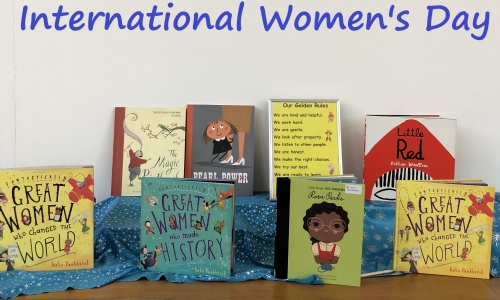 Our wonderful parent volunteer, Mrs Earl, has been doing a fantastic job in our library. She has also created themed displays for our children.
This week's focus is International Women's Day and she has chosen some books that either feature women and girls or are written by women.
She has included some titles by well known authors - Beatrix Potter, Judith Kerr, Jill Murphy, Julia Donaldson, and others such as: Jane Simmons, Clarence Jarret and Rashmi Sirdeshpande.
Mrs Earl's book blog can be seen here:
https://maggieeoearl.wixsite.com/chilibrarian/post/celebrating-international-women-s-day