The Spark! Awards Are Back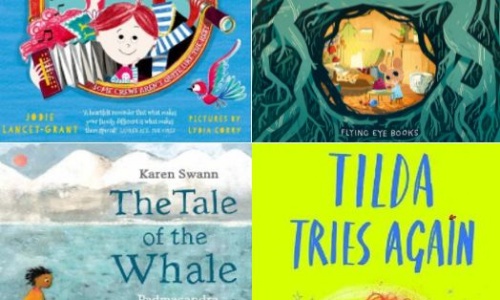 Exciting news - our school is involved in the Spark! School Book Awards again this year. The aim is for children across schools in the south-east to read four shortlisted books in their age category over the next few months, then take part in live Q&A sessions with the authors and finally vote on their favourite book. The winners will be announced in an online awards ceremony on 30 June 2022.
The shortlists in each age category were announced this week and we are ordering copies to share with the children in school. There is no obligation to buy the books, but if you would like to buy copies of the books for your child, you can order and pay for them on ParentPay. We currently have access to an amazing 30% discount if you order by mid-day on Friday 28th January.
The shortlisted books are:
The Pirate Mums, by Jodie Lancet-Grant and Lydia Corry
The Tale of the Whale, by Jodie Lancet-Grant and Lydia Corry
A Mouse Called Julian, by Joe Todd-Stanton
Tilda Tries Again, by Tom Percival