Kingston Postcard Competition - Lola's Winning Entry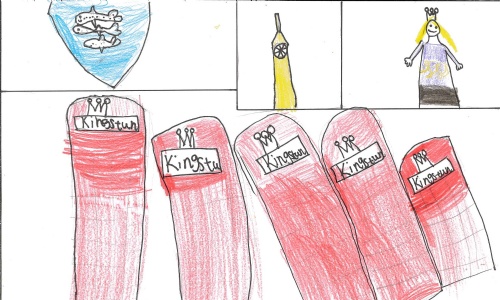 Just before half term the children in Years 1 and 2 enjoyed a virtual tour of Kingston led by qualified tour guide and friend of the school, Carole McGrath. All the children then created lovely pieces of art inspired by Kingston landmarks. One piece of art from each class was entered into the Kingston Heritage Service and Tour Guide Postcard Competition to design a postcard celebrating Kingston, which was open to all the schools in the borough.
We are thrilled to report that Lola from Hedgehog Class was runner-up in the Year 1 competition. Well done Lola!